We have setup a fundraiser:
On Oct 17, one of our kennel buildings was completely destroyed by fire. This building serves as the quarantine area and overflow of our rescue dogs.
Due to the amazing response from surrounding fire departments, the fire was contained quickly. Luckily there were no animals in the barn at the time of the fire. Our kennel building that housed our client dogs was not affected.
We are grateful to our local community for their outreach and support. Especially to the passersby who called in the emergency before we were aware of it.
On behalf of For the Love of Dog – Rottweiler Rescue of NH & Mukota Kennel, we would like to thank the Monadnock Humane Society and Fast Friends Adoption Center and the countless other rescues for their support during this time. We have an amazing animal loving community.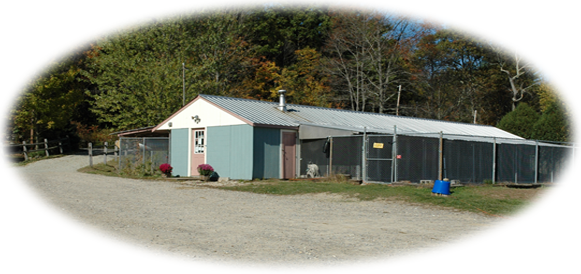 Mukota Kennel is a pet boarding kennel located just 1 mile outside of Keene, NH on 22 acres in Swanzey, New Hampshire. We offer Cat & Dog Boarding, Doggy Daycare, and Dog Training. Mukota Kennel is dedicated to the gentle approach of dog training, and the care and well-being of your pet is our utmost concern. Our reputation extends across the country, having received referrals from as far away as Alaska.
We accommodate dogs & cats, birds & exotics upon request.
Hours
Monday – Friday: 8:00 am – 12:00 pm & 3:00 pm – 6:00 pm
Saturday – 8:00 am – 12:00 pm
Sunday – 4:00 pm – 6:00 pm
We are closed all major holidays.