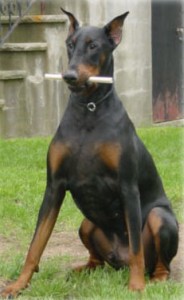 We are professionally trained dog behavior specialists offering both group and private dog training services.
Having been involved with K-9 Search and Rescue, protection & bite work, and AKC Obedience and Confirmation showing, we offer our clients a unique and diverse perspective on dog training.
Helping you and your dog live a happier life together is the ultimate goal of our training programs. Whether it is a private or group training session, we work closely with you to determine the source of common behavioral problems in your dog. Once we identify the issues, we equip you with the tools you need to maintain the proper level of obedience in your dog.
While the specific training methods we use are different for every dog, we will always use the best possible approach to training your specific dog. Because we want your dog to succeed in long term obedience, we don't rely on food rewards when teaching obedience or behavior modification.
This is a great place to take your dog. Jess and Deb work great as a team. I took my own Pitbull, Tucker, here to get our Canine Good Citizen. They were amazing and are great with different people and dogs with their own learning ability. I highly recommend them.
They have also helped me with my rescue work and have helped trained a deaf dog. They have small playgroups for dogs instead of too large of groups. They truly love their work and love the animals they work with. I can't say enough about them. I would trust any animal in their hands.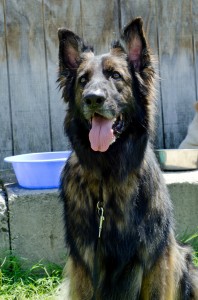 We feel strongly about helping dog owners raise happy, healthy pets. This is why we assess the cost and duration of training on a case by case basis. Though we are a business, we believe the health and proper care of your dog come first. We will work with you for however long it takes for you to feel comfortable and confident handling your dog in situations that require you to maintain control and composure.
Dogs of all breeds are welcome in our training programs. In fact, we love working with dogs that have been designated as "tough" breeds. We also welcome dogs of all ages. We can help you get off to a good start with your new puppy or help you break established habits in your older dog.
All dogs we train are eligible to take the AKC Canine Good Citizen Exam, which we are qualified to administer. We highly recommend the CGC certification to all dog owners.
Do you have a new puppy? Don't forget to read our articles available on crate training and house breaking your new puppy.