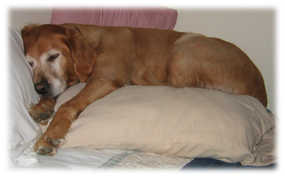 Planning on boarding your pet with us?
Our kennel offers spacious individual kennel runs that can accommodate dogs of all sizes. In addition to having plenty of room to stretch out indoors, every dog staying with us will also enjoy access to their own private outdoor area.
Boarding can be a stressful experience, but with our comfortable accommodations and attentive staff, we can assure you that your dog's stay with us will be as relaxing as possible. We go above and beyond to make sure your dog's individual needs are met.
For dogs who have trouble adjusting to the kennel environment, we offer hand walking services at no extra charge. We also have plenty of outdoor play areas in our two kennel courtyards. Every dog staying with us can enjoy individual time in the courtyard playing fetch or just enjoying the fresh air.
If your dog is anything like our dogs, then his two favorite activities are eating and sleeping. Your dogs meals will be prepared daily according to your instructions. We understand that all dogs have different dietary needs, which is why we are equipped to handle anything from specialty raw diets to kennel-supplied kibble meals.
Does your dog require medications? No problem. We administer all medications, including insulin shots, according to your instructions. And because we have staff on property 24 hours a day, we can even give medications to your dog outside our normal business hours.
In order to make sure your dog gets a good night's sleep, we can provide bedding for all dogs staying with us. Or if you prefer, you can bring your dog's bedding from home. For dogs that think dog beds and blankets are extra large chew toys, we offer super comfy Kuranda beds.
All kennel surfaces (indoor and outdoor) are cleaned and disinfected daily, ensuring a clean and healthy environment for your dog. We also clean all bedding on a daily basis, but keep in mind we can only launder bedding that fits in our washing machine.
You can also choose to schedule a bathing or grooming appointment for your dog upon his departure, for an additional charge. Whether it is a quick bath or a full service grooming, we do it all. Just make sure you schedule your dog's grooming appointment when you make your boarding reservation.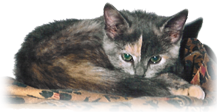 Cat boarding
While dogs are our primary four-legged client, we welcome cats too! We can accommodate cats in our small cat hotel located in our kennel office. We will be happy to provide dry food, litter, and bedding for your cat or you are welcome to bring your own.
 And don't worry, cats staying with us have the opportunity to stretch their legs too. We frequently let our cat boarders out of their cage to hang out with us in the office for a bit between kennel hours.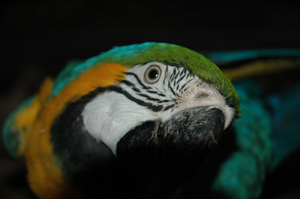 Birds & Exotics
We also provide boarding for birds, exotics, and all other small critters. We have extensive experience with large parrots and exotics. Please call us for more information.
VACCINATIONS:
All pets boarded at our pet boarding kennel must be current on all vaccinations. Following is a list of all required vaccines:
DOGS: Rabies, Parvo/Distemper (DHLPPC), and Bordetella (Kennel Cough) and/or current titer immunity status.
Please note, Bordetella is not a routine vaccination. You must request this vaccination.
CATS: Feline Rabies, Feline Leukemia, Feline Distemper.
This is the BEST kennel. My two rotties do wonderfully there. I drive over an hour to get there because of the fantastic way our dogs are treated.