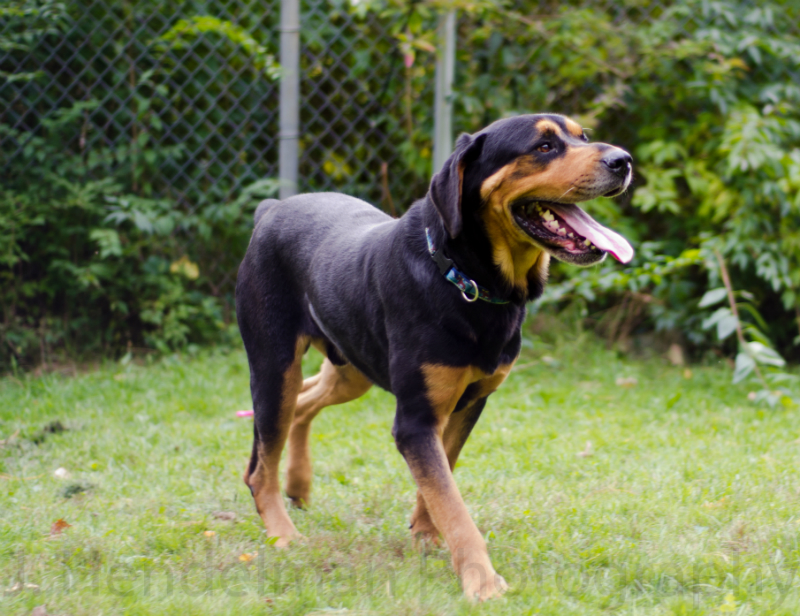 2002 - 2022Celebrating 20 years!
Caring for Monadnock Region Pets for 21 years!
Mukota Kennel is a pet boarding kennel located just 1 mile outside of Keene, NH on 22 acres in Swanzey, New Hampshire. We offer Cat & Dog Boarding, Doggy Daycare, and Dog Training. Mukota Kennel is dedicated to the gentle approach of dog training, and the care and well-being of your pet is our utmost concern. Our reputation extends across the country, having received referrals from as far away as Alaska.
We accommodate dogs & cats of all breeds, birds & exotics upon request.
Hours
Daycare:
Monday – Friday: 7:00 am – 12:00 pm & 3:00 pm – 6:00 pm
Saturday & Sunday – by appoinment only
Boarding:
Monday – Friday: 8:00 am – 12:00 pm & 3:00 pm – 6:00 pm
Saturday – 8:00 am – 12:00 pm
Sunday – 4:00 pm – 6:00 pm
Our office is closed all major holidays (drop off and pick up).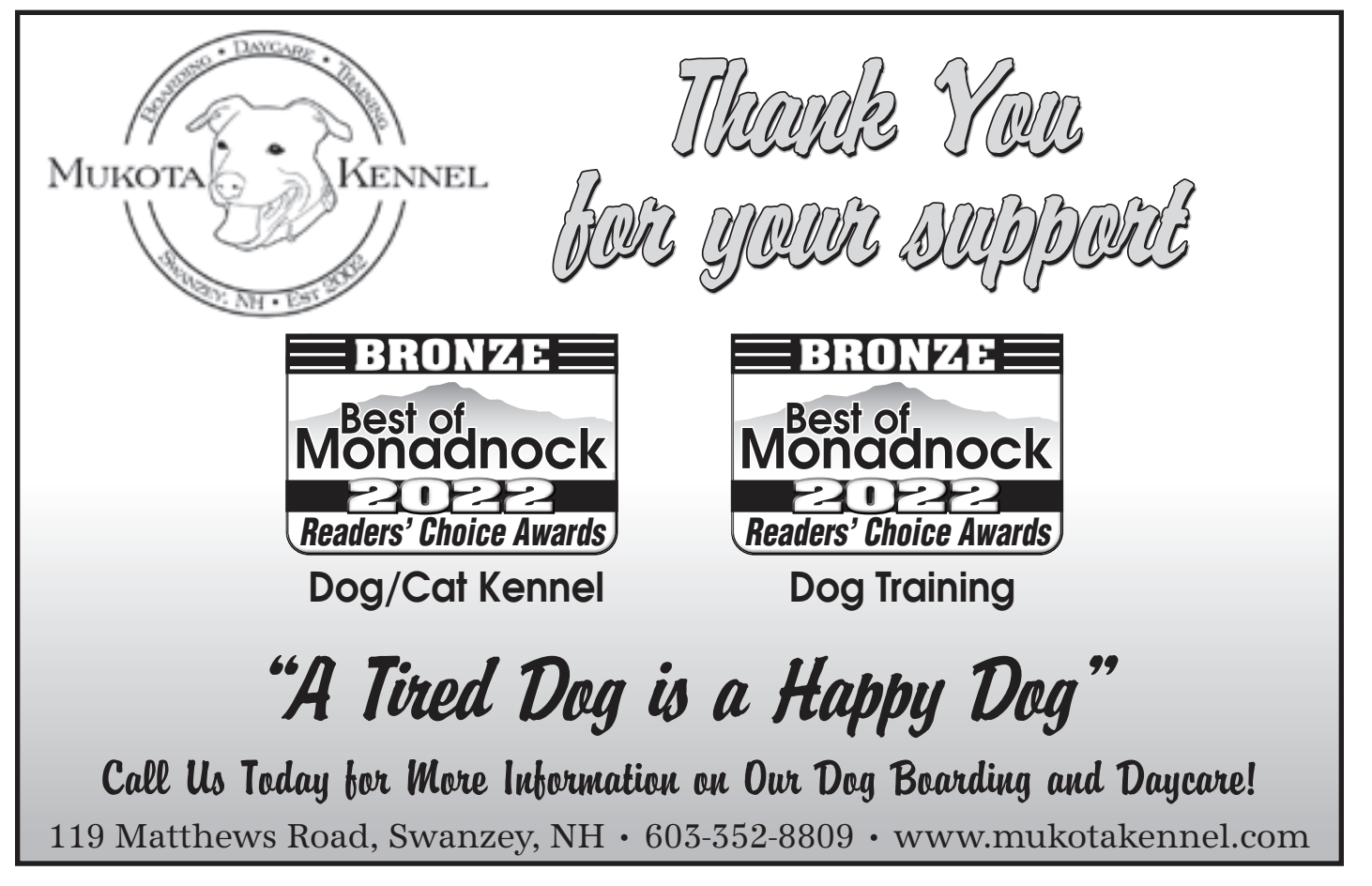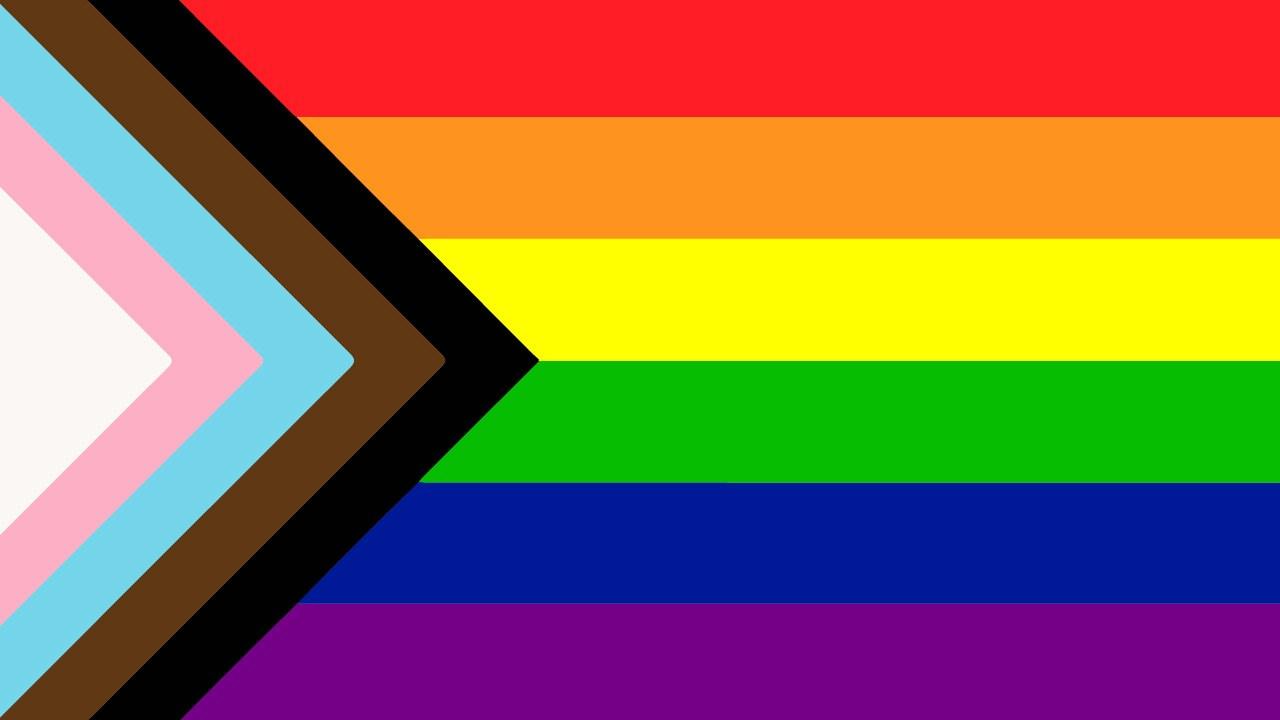 Katherin Nichols
2023-09-30
Took great care of my dogs. Always flexible and kind
Mary Pleasanton
2023-07-31
Katie is always well taken care of and loves going to Mukota! They take the time and interest in getting to know each dog's personality and needs!!
I absolutely love this kennel and the care my dogs receive. Jess has changed my life. Her kennel was recommended by my daughter in law. For years, I never could take a trip with my husband because, I felt, my dogs weren't boardable as they are dog aggressive. Jess has a great system where your dogs do not go near any other dogs if requested. They have a private outdoor kennel to enjoy when they are there. They have stayed multiple times and come home calmer than before. I now can book trips and not worry one bit once I leave them there. Jess did not have accommodations once and I asked if she could but is on a cancel list because we needed to attend a funeral. I had sent an email late at night and she responded within minutes telling me she was sorry for my loss and she would squeeze them in. She is that amazing and caring!!!!
The staff is very kind and accommodating. My dog is always pumped about going.
Megan Partridge
2023-04-02
Love those amazing women who run and own it!! Never have to worry when our crazy dogs in their care! They are amazing!!
Jaurnal Balthazar
2022-07-23
Nice park big.
Very friendly and professional staff.
Love this place! They are so friendly and I trust them with my pets! The rates are the best around and my dogs are always excited to go here.