On your mobile phone?
Give us a call today to setup a reservation for your pet.
Thank you!
We are thrilled to take Bronze in both Dog/Cat Boarding & Dog Training in the Best of Monadnock 2018 Readers Choice Awards for the second year in a row!
Thank you so much for voting for us, and your continued support. We love serving the pets & their families of the Monadnock Region.
---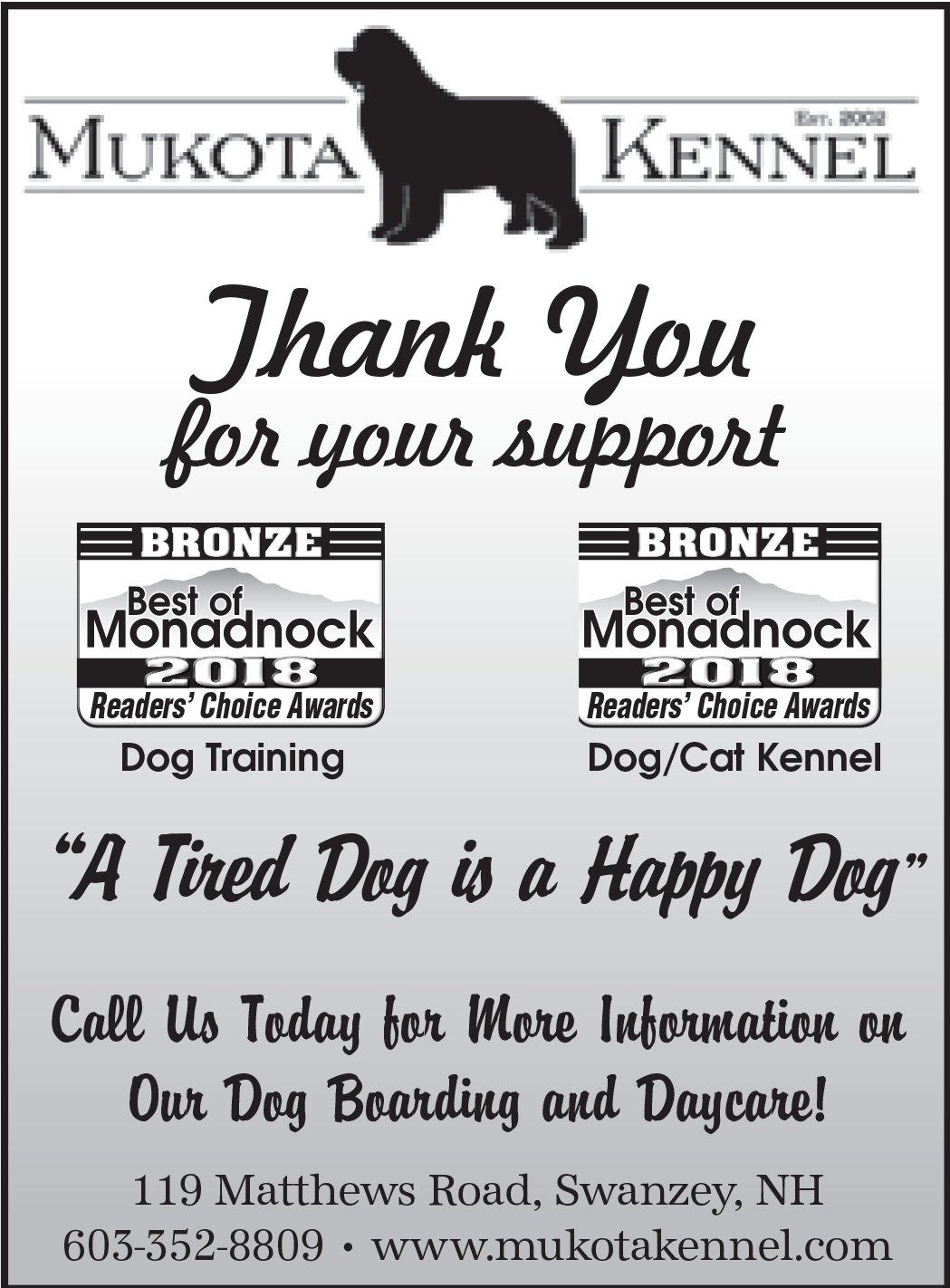 Mukota Kennel is a pet boarding kennel located just 1 mile outside of Keene, NH on 22 acres in Swanzey, New Hampshire. We offer Cat & Dog Boarding, Doggy Daycare, and Dog Training. Mukota Kennel is dedicated to the gentle approach of dog training, and the care and well-being of your pet is our utmost concern. Our reputation extends across the country, having received referrals from as far away as Alaska.
We accommodate dogs & cats of all breeds, birds & exotics upon request.
Hours
Monday – Friday: 8:00 am – 12:00 pm & 3:00 pm – 6:00 pm
Saturday – 8:00 am – 12:00 pm
Sunday – 4:00 pm – 6:00 pm
We are closed all major holidays (drop off and pick up).