In our dog daycare, your dog will have the opportunity to play in small to medium-sized groups with other dogs well-matched to their energy level and play style. These focused play groups ensure a safe and fun environment for your dog to burn off all that extra energy.
We believe in slowly acclimating dogs into our daycare groups. Depending on how comfortable your dog is with our staff, the yard spaces, and the other dogs, it could take up to 2 weeks for your dog to be fully immersed in a daycare group. Even if your dog has been in another daycare setting prior to joining our daycare program, we feel that it is important for all dogs to feel 100% confident and secure in our care.
We welcome dogs of all breeds and temperaments and will happily accommodate dogs who prefer one-on-one play, small group play, or no groups at all. 
Currently, we do not have an indoor play area for dog daycare. During inclement weather or extreme cold/heat, dogs will have less time to play outdoors.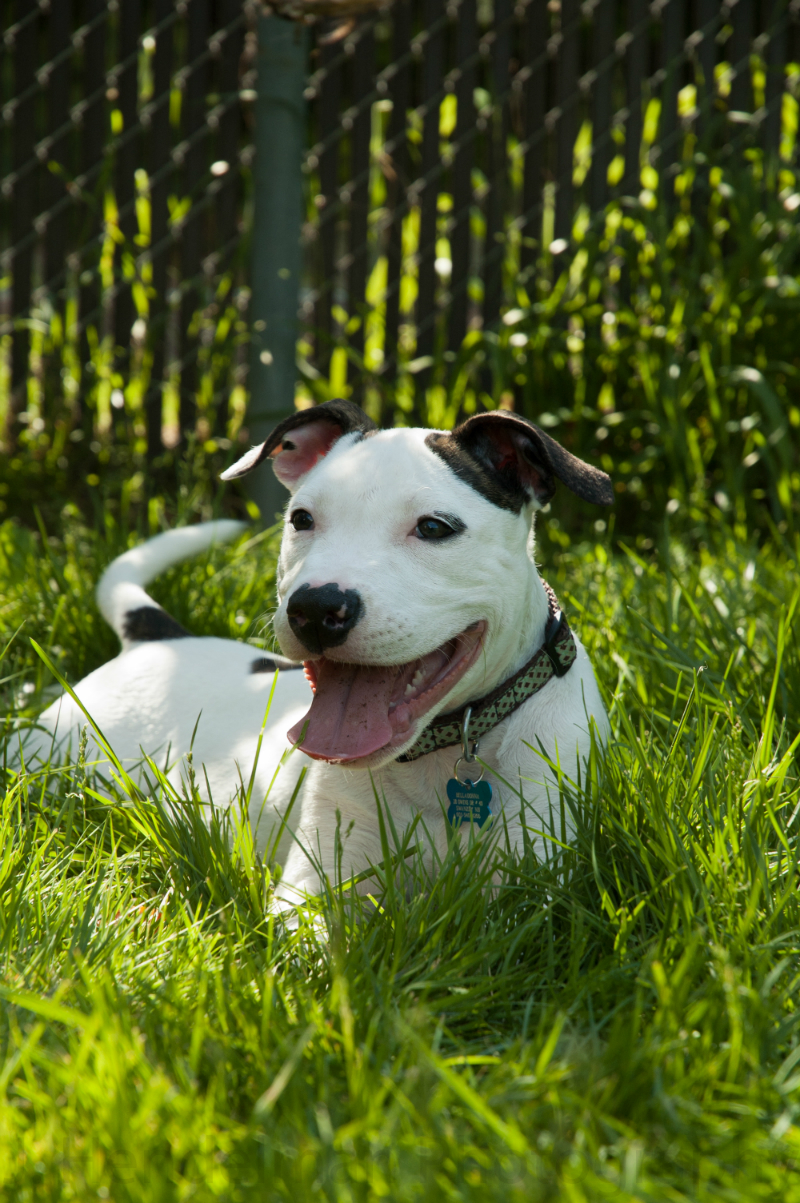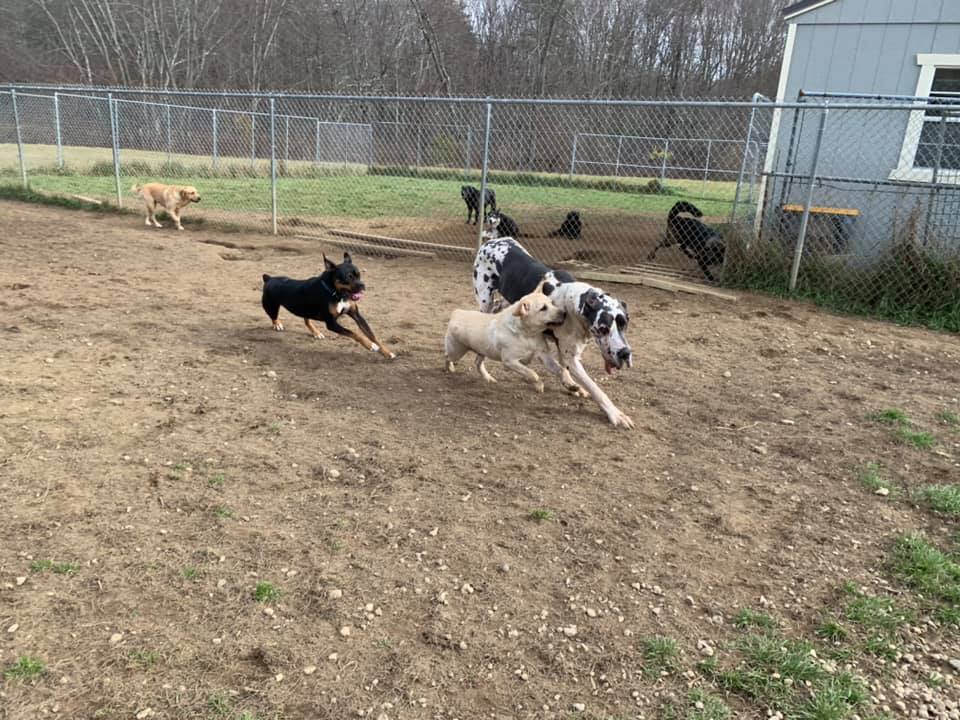 VACCINATIONS:
All pets boarded at our pet boarding kennel must be current on all vaccinations. Following is a list of all required vaccines:
DOGS: Rabies, Parvo/Distemper (DHLPPC), and Bordetella (Kennel Cough) and/or current titer immunity status.
CATS: Feline Rabies, Feline Leukemia, Feline Distemper.